Webinar Programme
4 webinars, the 4 mondays in June, with simultaneous translation
June 7th | 9am - 11am (UTC+2) – River management : the perspective of young professionals
June 14th | 5pm - 7pm (UTC+2) - Rivers and human interactions
Power games, balance of power, and preservation of the quality of rivers
Governance and role of the media across different countries (Mexico, United States and in areas around the Nile)
June 21st |­ 5pm - 7pm (UTC+2) - Trajectories and adaptation to global change
Approach of the universities of Lincoln and Idaho, INRAE and Nice Métropole
June 28th | 5pm - 7pm (UTC+2) - Ecological restoration and management issues
Experiences of the Rhône and Danube, and analysis of contradictions
> Free and compulsory registration
Full webinar programme
Monday, June 7th | 9am - 11am (UTC+2)
River management : the perspective of young professionals
Organized with EUR H2O'Lyon, The graduate school H2O'Lyon of integrated watershed sciences
Chaired by Laurent Simon, UMR 5023 (France) and Claire-Lise Meyer, H20 Lyon (France)
Speakers : Michael Pingram, Waikato Regional Council (New-Zealand), Cybill Staentzel, ENGEES (France), Daniel Hayes, IHG - Institute of hydrobiology and Aquatic Ecosystem Management (Austria), Mickael Le Gall, SR3A Syndicat de la rivière d'Ain aval et de ses affluents (France).
Monday, June 14th | 5pm - 7pm (UTC+2)
Rivers and human interactions - Power games, balance of power, and preservation of the quality of rivers
Chaired by Marylise Cottet, UMR 5600 (France) and Nathalie Sureau- Blanchet, Water agency RMC (France)
The Usumacinta's waterscapes: borders, waters and power
Edith Kauffer, Mexique centro de Investigaciones y Estudios Speriores en Antropologiaa Social Sureste Chiapas, Collegium, H2O' Lyon (Mexico)
The role of local communities and knowledge in river restoration: a case study of Native American tribes and dam removal
Coleen A. Fox, Dartmouth College (USA)
The role of media and science communication in water conflicts and cooperation
Emanuele Fantini, IHE Delft Institute for Water Education (The Netherlands)

Monday, June 21st | 5pm - 7pm (UTC+2)
Trajectories and adaptation to global change
Chaired by Hervé Piégay, UMR 5600 (France) and John Cain, River Partners (USA)
Knowledge from sedimentary archives to feed the global change debate
Mark Macklin, School of Geography, Lincoln Centre for Water and Planetary Health, University of Lincoln (United-Kingdom)

Effects of global change on aquatic biocenosis: Lessons learned from cold-water refuges
Francine Mejia, USGS Forest and Rangeland Ecosystem Science Center, Cascadia Field Station, Seattle, Washington (USA)
How extreme events shape the territory? Feedback from the storm Alex (Alpes-Maritimes)
Guillaume Piton, INRAE (France) - Nathalie Le Nouveau, Nice Métropole (France)

Monday, June 28th | 5pm - 7pm (UTC+2)
Ecological restoration and management issues

Chaired by Nicolas Lamouroux, INRAE (France) and Anne Vivier, OFB (France)
Rhone river restoration in interactions with riverine residents
Christophe Moiroux, CNR (France)
Restoration of ecosystem functions, interaction with society: the Danube
Thomas Hein, University of Natural Resources and Life Sciences, Vienna (Austria)
Conflicts and controversies of river restoration projects
Marie-Anne Germaine, UMR 7218 CNRS Université Paris Nanterre (France)
*subject to confirmation
And for 2022...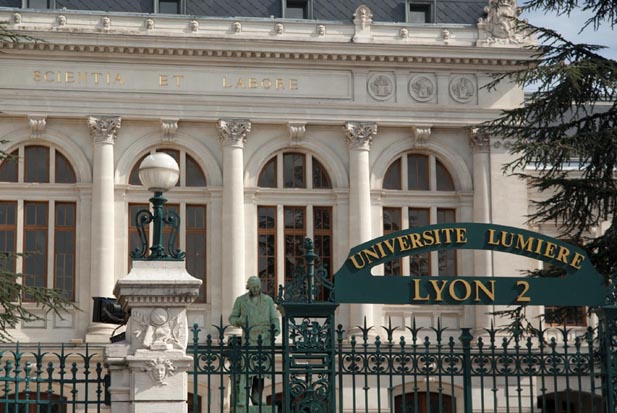 Up to 500 delegates from France, Europe and all over the world


Engineers, technicians and researchers


Simultaneous translation (English - French)


Technical tours to illustrate each thematic

High quality conferences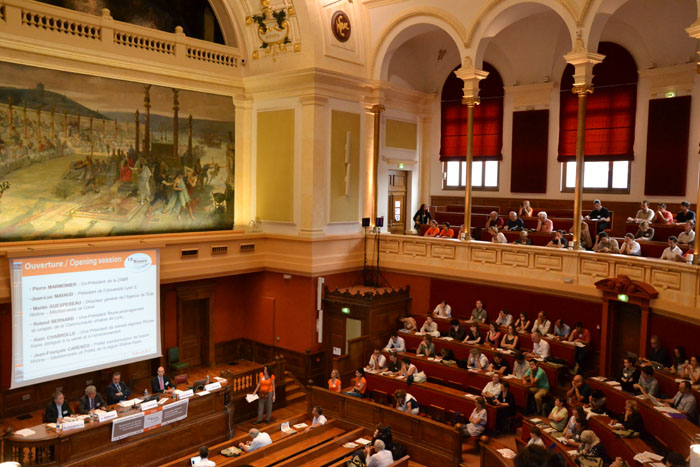 The best international specialists


Case studies and research results presented


A first day of specialised workshops (on Monday)


A 3 day conference with a prestigious plenary session and 4 parallel break-out sessions


More than 200 papers expected, including oral presentations and poster displays