Speakers
Monday, June 7th | 9am - 11am (UTC+2)
River management : the perspective of young professionals
Michael Pingram, Waikato Regional Council (New Zealand)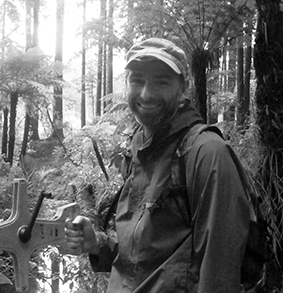 Dr Michael Pingram is a freshwater ecologist with the Waikato Regional Council in Hamilton, New Zealand. His role is to provide evidence and advice to decision and policy makers with respect to the environmental management of freshwaters.
He also oversees the design and reporting of the region wide ecological monitoring of streams, with an emphasis on the aquatic macroinvertebrate and habitat components.
In collaboration with other research organisations, he has broad research interests including energy flow in aquatic food webs, the development of ecosystem health indicators for large non-wadeable waterways, and ecological responses of invertebrates and fish in multi-stressor environments.
Cybill Staentzel, ENGEES (France)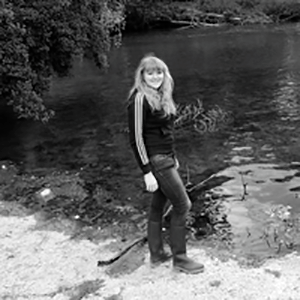 Imbued with a solid experience in watercourse sciences following doctoral studies carried out on the aquatic & terrestrial flora and fauna of the Upper Rhine, Cybill Staentzel started her career working on an international river with conservation and restoration issues that extend far beyond the French territory.
Her research activities focus on the evaluation of the benefits of restoration work in aquatic environments - from large rivers to headwaters - the primary objective of which is the re-establishment of functional processes to instill a dynamic of maintaining or restoring biodiversity.
Currently, Cybill Staentzel holds a teaching and research position at the "École Nationale du Génie de l'Eau et de l'Environnement de Strasbourg" (ENGEES, LIVE laboratory : Image, City, Environment), where she is involved in several national and international projects in order to produce knowledge on large rivers, promote scientific monitoring of biodiversity data in these environments. She aims to transfer knowledge to younger generations for a sustainable conciliation of humans and terrestrial/aquatic ecosystems.
Daniel Hayes, Institute of hydrobiology and Aquatic Ecosystem Management (Austria)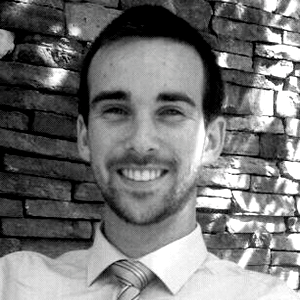 Daniel S. Hayes is a freshwater ecologist with experience in applied research. He is excited about understanding how river ecosystems work in order to contribute towards holistic solutions for restoring modified rivers for environmental and social benefit. He holds a Master's degree in Applied Limnology from the University of Natural Resources and Life Sciences, Austria and a PhD in River Restoration and Management from the University of Lisbon, Portugal. Currently, he is working in the field of ecohydrology, with a particular focus on flow-ecology relationships in hydropeaking rivers.
Mickael Le Gall, SR3A,Syndicat de la rivière d'Ain aval et de ses affluents (France)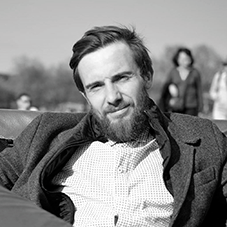 After a doctorate in ecology on odonata dispersal, Mickael Le Gall worked for one year at INRAE on the relationship between riparian forests and freshwater aquatic macroinvertebrates. Currently, he work at the Syndicat de la Rivière Ain Aval et ses Affluents (Syndicate of the Ain Aval River and its Tributaries) (SR3A) as Natura 2000 project manager. SR3A is the supporting structure of the Natura 2000 Basse vallée de l'Ain, Ain-Rhône confluence. He animates this Natura 2000 site and coordinates the objective document on which the action program is based.
Monday, June 14th | 5pm - 7pm (UTC+2)
Rivers and human interactions - Power games, balance of power, and preservation of the quality of rivers
Edith Kauffer , Mexique centro de INvestigaciones y Estudios Speriores en Antropologiaa Social Sureste Chiapas, collegium, H2O' Lyon (Mexico)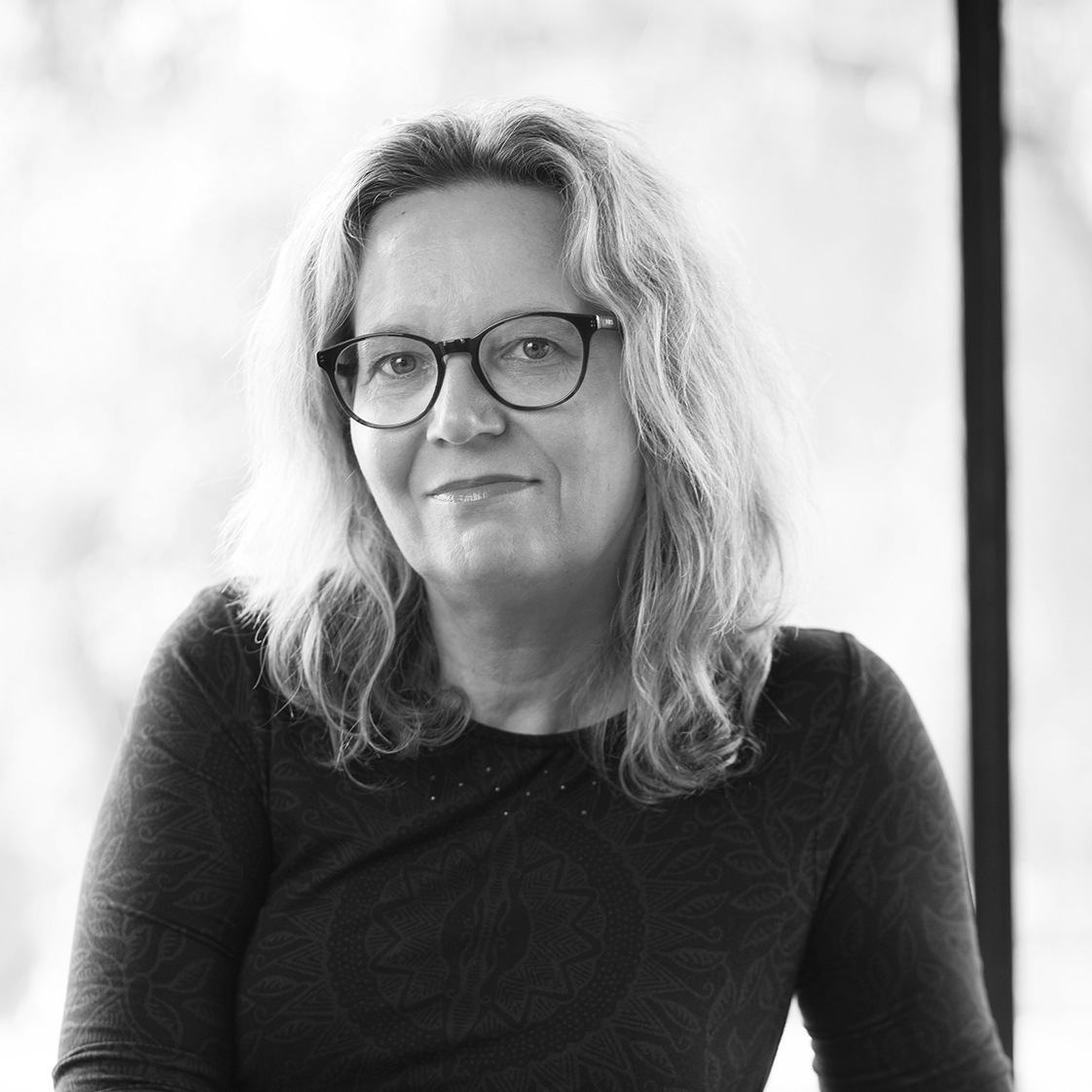 Edith Kauffer is a senior lecturer and researcher at the Centro de Investigaciones y Estudios Superiores en Antropología Social (Center for Research and Higher Studies in Social Anthropology) (CIESAS) in San Cristóbal de Las Casas, Chiapas, Mexico.
A political scientist, she first worked on refugee movements in Central America and southern Mexico and then turned to the theme of water since 2003, approached from multiple political dimensions. Her approach favors interdisciplinary dialogue and collaboration with the actors. In this context, she recently integrated a binational, inter-institutional project between Mexico and France around the sediments of the Usumacinta watershed.
Emanuele Fantini, IHE Delft Institute for Water Education (The Netherlands)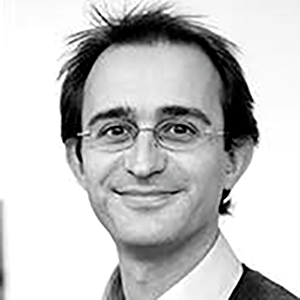 Emanuele Fantini is Senior lecturer and researcher in Water Politics and Communication at the Department of Water Governance of IHE Delft Institute for Water Education (The Netherlands). Committed to public engagement and crossover projects with artists and journalists, he coordinates the project "Open Water Diplomacy. Media, science and transboundary cooperation in the Nile basin", he hosts the podcasts "The Sources of the Nile" and "Water Alternatives Podcast", and he is the editor of IHE Delft Water Governance Blog, FLOWs.
Coleen A. Fox, Dartmouth College (USA)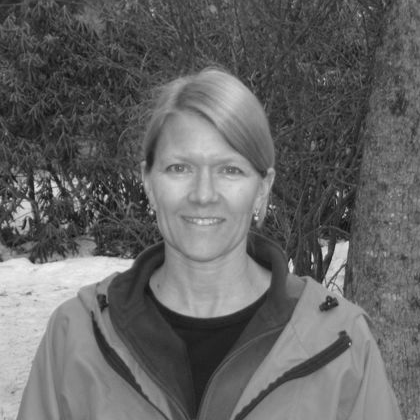 Coleen Fox teaches in the Department of Geography at Dartmouth College, USA. Her research focuses on the cultural and political dimensions of hydropower development in the Mekong River Basin and on river restoration in the US. She is particularly interested in dam removal as restorative justice, and how this is playing out for Native American tribes.
Monday, June 21st | 5pm - 7pm (UTC+2)
Trajectories and adaptation to global change
Mark Macklin, School of Geography, Lincoln Centre for Water and Planetary Health. Université de Lincoln (United-Kingdom)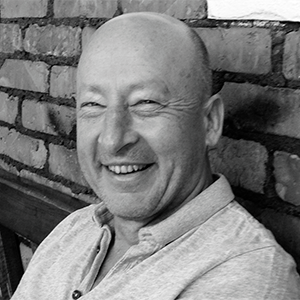 Professor Mark Macklin is Distinguished Professor of River Systems and Global Change and Founding Director of the Lincoln Centre for Water and Planetary Health, University of Lincoln, UK. He is multi-award-winning physical geographer, including the 2018 Murchison award from the Royal Geographical Society "for pioneering research in fluvial geomorphology and its environmental applications", and holds adjunct professorships at Massey University, New Zealand, and the Centre for the Inland, La Trobe University, Australia.
Mark is an authority on long-term human-river environment interactions, flood-risk assessment, metal mining pollution and its impact on ecosystems, the hydrological controls of malaria, and has published over 400 peer-reviewed articles (Google Scholar: h-index 74 – 15,382 citations). He conducts his research worldwide with ongoing projects in Australia, Kazakhstan, New Zealand, Romania, Sudan, Tanzania, Zambia and the UK.
Francine Mejia, USGS Forest and Rangeland Ecosystem Science Center, Cascadia Field Station, Seattle, Washington (USA)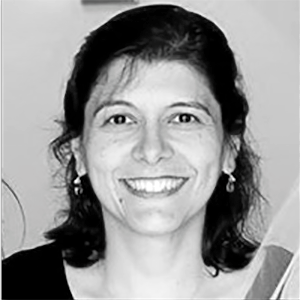 Dr. Francine Mejia is a biologist with the U.S. Geological Survey, Forest and Rangeland Ecosystem Science Center in the Cascadia Field Station in Seattle, Washington. Her research aims to understand how the physical landscape influences ecological patterns and processes. She is specifically interested in stream productivity and thermal regimes in rivers. She is currently working with multiple U.S. agencies providing technical assistance to address management decisions.
Guillaume Piton, INRAE (France)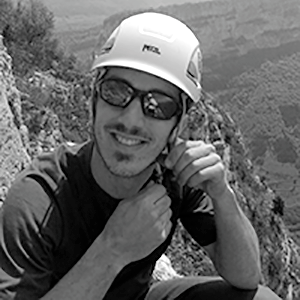 Guillaume Piton is a researcher in Grenoble in the Torrential Erosion Snow and Avalanches (ETNA) research unit at INRAE. A hydraulic engineer and civil engineer by training, he converted to research applied to natural hazards after a few years in research and development. In the continuation of his studies of hydraulics and river infrastructure design, he specialized, through a doctoral thesis and the continuation of his research, in the field of torrential hydraulics, of the geomorphology of mountain streams, estimation of the bedload and wood transport and natural hazard management.
Nathalie Le Nouveau, Nice Métropole (France)

Nathalie Le Nouveau is the head of service of the Rainwater and GEMAPI (Management of Aquatic Environments and Flood Prevention) department within the Nice Côte d'Azur Metropolis. State Public Works Engineer, specialized in the water sector, she first worked at the regional and then national level within the scientific and technical network of the Ministry of Ecology (CETE, Certu and Cerema). She conducted R&D work and led the development of guides on city water management, then participated in the audit of the national rainwater management policy, led by the CGEDD. In 2018, she joined the Metropolis of Nice on the Mediterranean arc (49 municipalities, 550,000 inhabitants), in order to support this territory at the time of GEMAPI, a territory whose identity, attractiveness and development are intimately linked to water.
Monday, June 28th | 5pm - 7pm (UTC+2)
Ecological restoration and management issues
Thomas Hein, University of Natural Resources and Life Sciences, Vienna (Austria)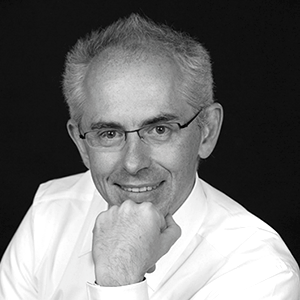 Prof. Thomas Hein is full professor at the Institute of Hydrobiology and Aquatic Ecosystem Management of the University of natural Resources and Life Sciences, Vienna since 2017 and was managing director of the research institute WasserCluster Lunz from 2008 to 2020. He studied aquatic ecology with a focus on rivers and wetlands and is interested in interactions between society and aquatic ecosystems. He authored more than 110 publications in SCI journals and more than 70 conference proceedings, book chapters and other scientific articles. He is speaker of a doctoral school and member of the Austrian biodiversity council and the Austrian Joint Water Initiative.
Christophe Moiroud , CNR (France)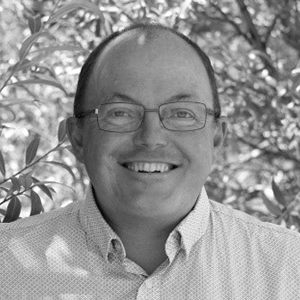 Christophe Moiroud got a PhD from Savoy University in 1997. He has worked at CNR (National Rhône Company) for more than 20 years on restoration projects for rivers, lakes and wetlands. He supervises the ambitious hydraulic and ecological restoration programme of the Rhône River launched in 1999. Specialist of integrated approaches combining flood risk management and ecological restoration, he supervises many restoration projects in heavily regulated rivers. His expertise combines technical skills and relations with riverine collectivities and other stakeholders.
Marie-Anne Germaine, UMR 7218 CNRS Université Paris Nanterre (France)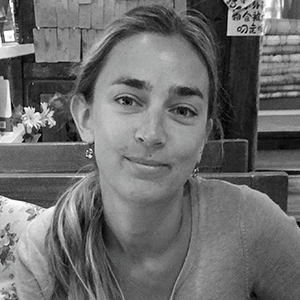 Marie-Anne Germaine is a lecturer in geography at the University of Paris Nanterre. She carries out her work within the UMR LAVUE. Her research focuses on the articulation between environmental issues, landscaping and local development of territories in spaces qualified as ordinary. She participates in several research programs on the ecological restoration of watercourses in which she focuses on the role of ecological concerns in the construction of landscape representations and in the confrontation of the different models of representation of the river (governance, conflict, etc.).